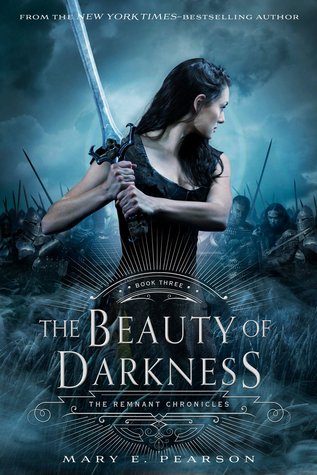 Lia and Rafe have escaped Venda and the path before them is winding and dangerous - what will happen now? This third and final book in The Remnant Chronicles is not to be missed.
My review: 9.5/10
This book was amazing. Everything I hoped it would be and more. I highly recommend re-reading the first two books though. There were a lot of references to people and events that happened in the previous books (which I had not read since they came out- over a year and two years ago) that I was hazy on at best.
I also wish there had been a complete History of Gaudrel, Song of Venda, and Last Words of Morrighan (if I remember those titles correctly) as an appendix instead of just the pieces woven throughout the novel. Sometimes I needed the context, but more so, I found the world building fascinating and would have loved to read those histories in their entirety to get the full picture the way that Lia did.
Without giving away spoilers, I'll just say that the relationships were realistic and I appreciated the resolutions. Characters stay true to themselves and are perfectly flawed.
I loved the way that the plot was built. I loved the way that the final threat met his end. It was perfectly done.
*SPOILERS*
The only complaint I had is that Rafe cheated with Lia. I don't care what the circumstances are. If you are promised to another and haven't ended it yet, have the integrity and respect enough for everyone involved to WAIT. I didn't find it romantic. It was totally unncessary. And I worry about what YA readers will take away from it.
Because the world isn't split between Rafes and Mikaels. People change and grow. They allow their fleeting emotions to rule their decisions. They change their minds. And rarely is there a Kaden waiting in the wings to immediately mend your broken heart.